Talking abut procrastination. My 2022 wrapped post was long overdue, my website needed some love and attention, and well.. I needed to prioritise. Et voila!
My 2022 started with the same questions as past years: Will there be yesnomaybe travel this year? How can I make sure we reach developers where they are, how can I grow and build an audience?
Luckily it was a good year in terms of meeting developers around the globe. The world opened up quite fast, and many in-person conferences were popping up again. I got to work more on community initiatives, and the product. And.. well, I was awarded Microsoft MVP in Developer Technologies!
But first, let's look at how the project I was working for, Backstage, was doing in 2022!
In Person ✈️
What a joy, seeing so many people in person. Such an enthousiastic crowd, basically anywhere I went. My year started out with KubeCon EU in Valencia, where I represented the Backstage project in a project kiosk.
Me and my colleague where overwhelmed with the attention we got. People where queueing all day long at the kiosk, so I wasn't able to attend a single session 😱 !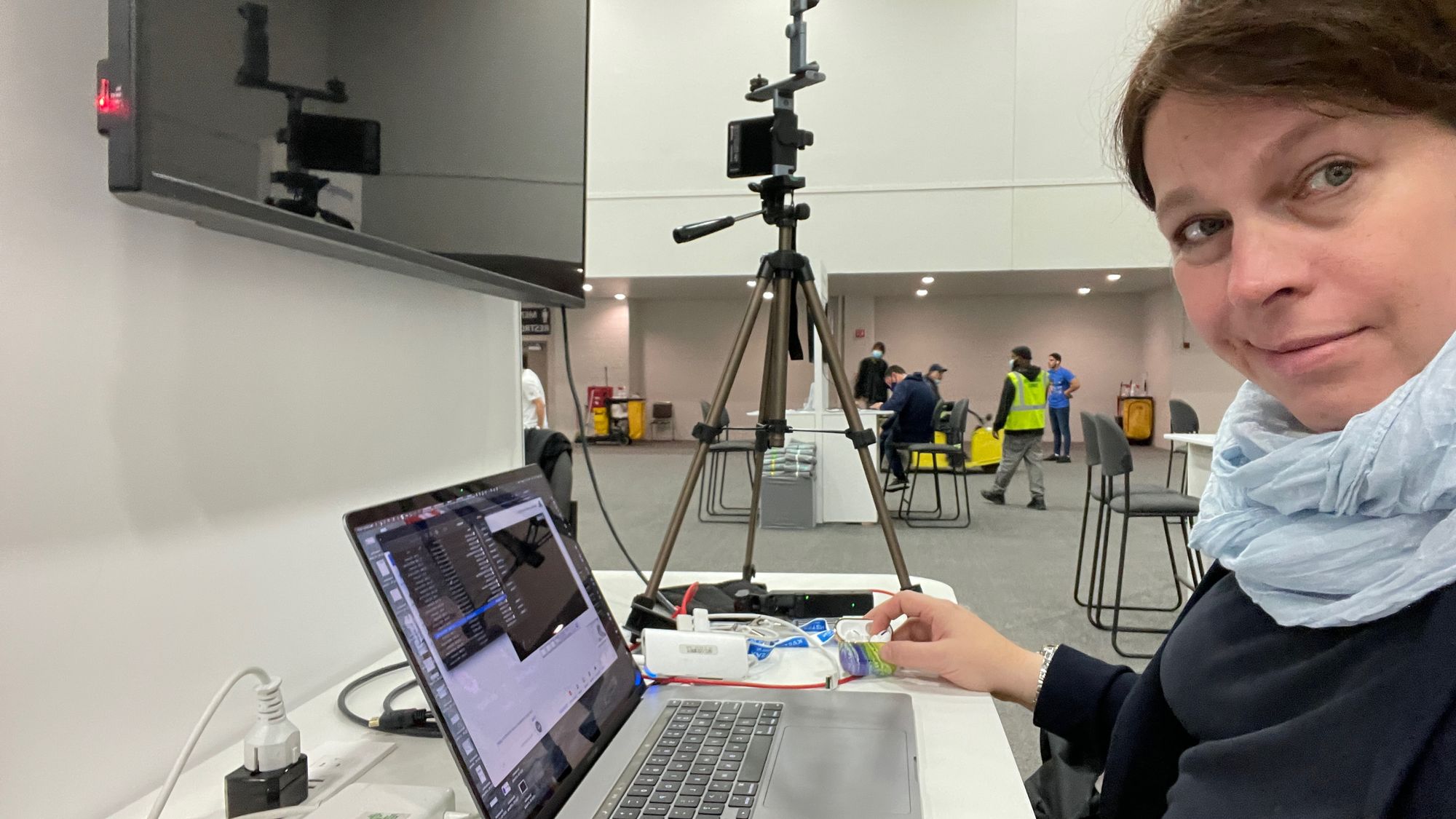 Then the conference season really kicked off. I've been speaking at the local conferences, flew around quite a lot, and I enjoyed each and every one of them.
Notable ones were Little Rock Tech Fest, in Little Rock. Open Conf in Athens, TechradarCon in Tel Aviv, and Update Conf in Prague.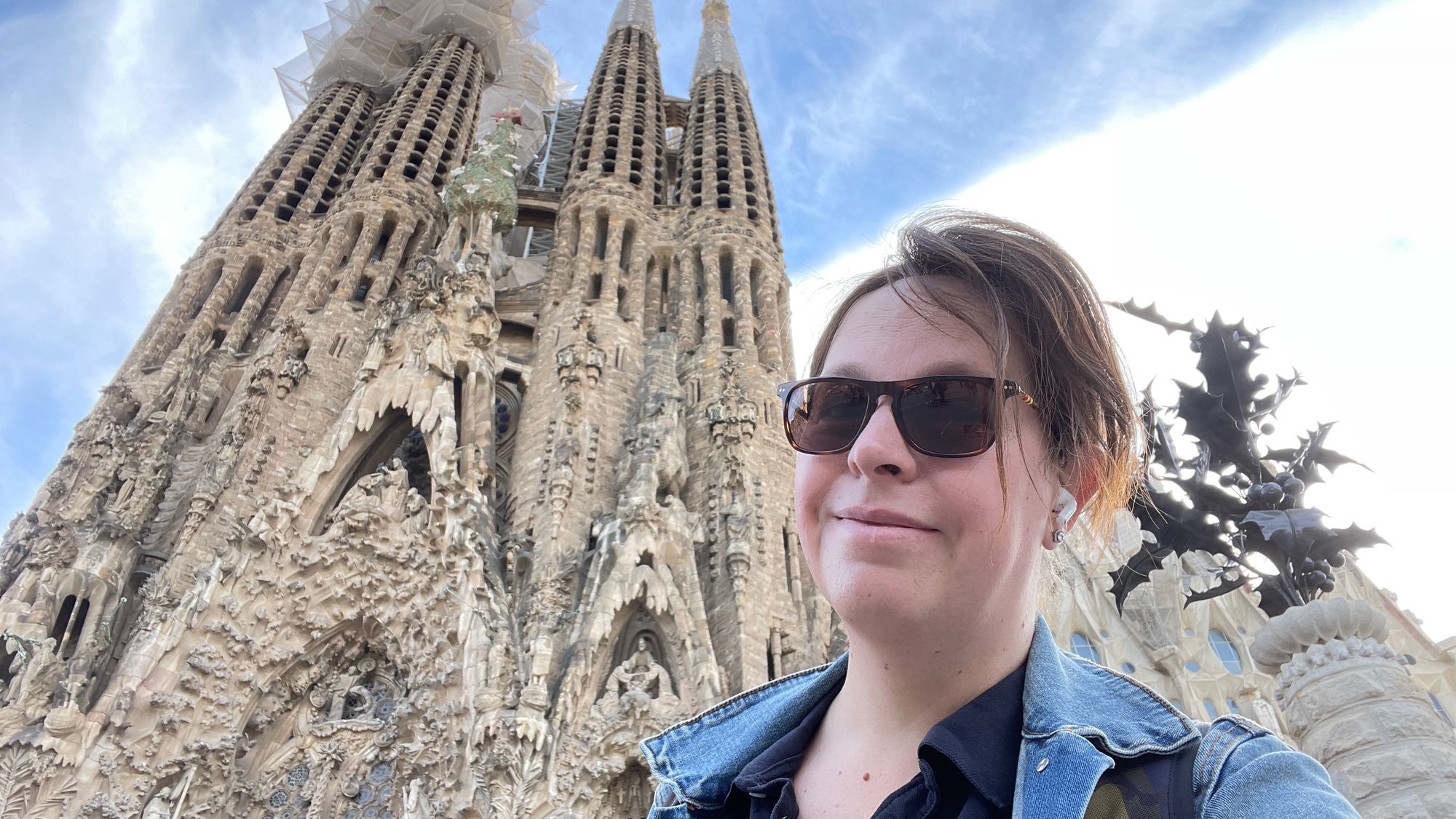 TechRadarCon is a particular fun one, where I delivered a keynote. Besides Tel Aviv being a tech hotspot, TechTadarCon is a really well put together event with a friendly, engaged, audience.
For me the most special moment was that I got to borrow some boxing gloves and a white towel from my hotel, and entered the stage as a boxer, on the theme of Rocky. Check out the footage 😅!
Also, I got to volunteer at Azure Lowlands. I  highly recommend this conference - it's one of a kind.
Virtual Conferences
Luckily for me and my family, there were some high quality virtual conferences and meetups I got to speak at as well. As a favorite, I'd pick  InnerSource Summit.
2022 was also the year where I was  running the Backstage Community Sessions and another series of Contributing.today meetups.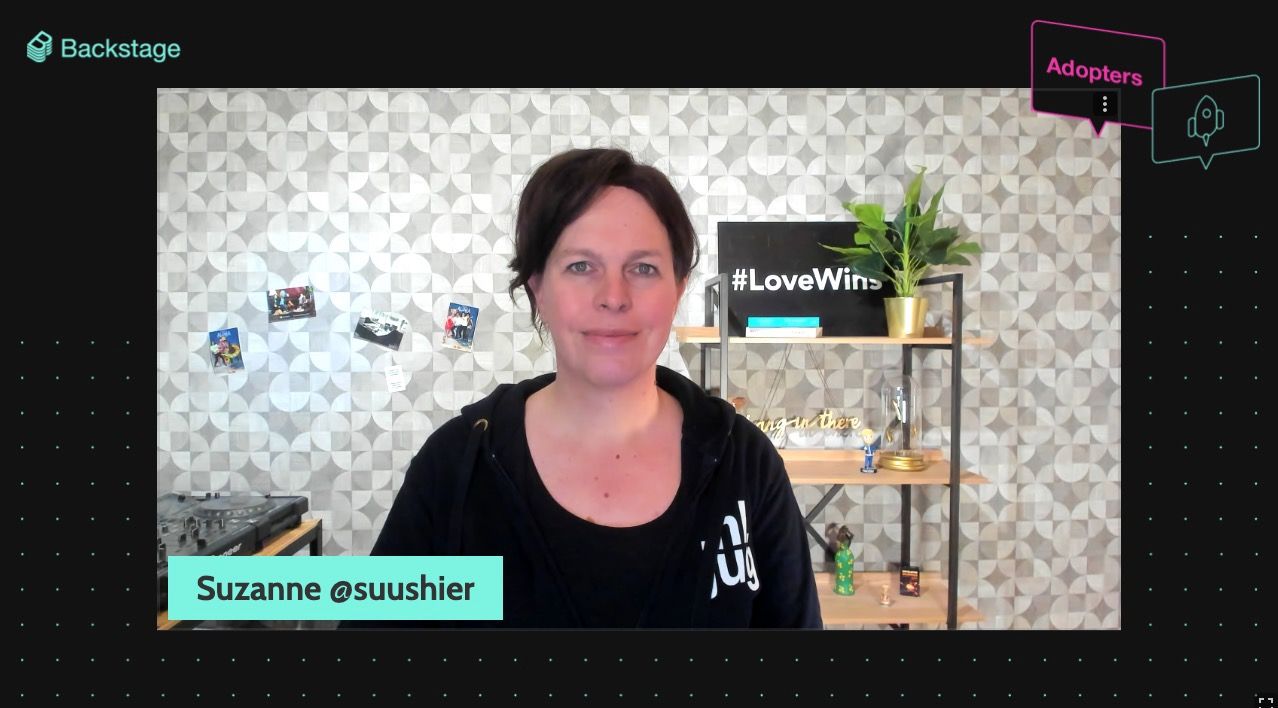 Microsoft MVP is me
In October I suddenly received an e-mail. The sender was "MVP Global Administrator", and I can't describe the feeling of suspense when opening it. But the email did not dissapoint: I was awarded Microsoft MVP in Developer Technologies.
This is something I've been hoping for at some day, and I made it! Super exciting stuff!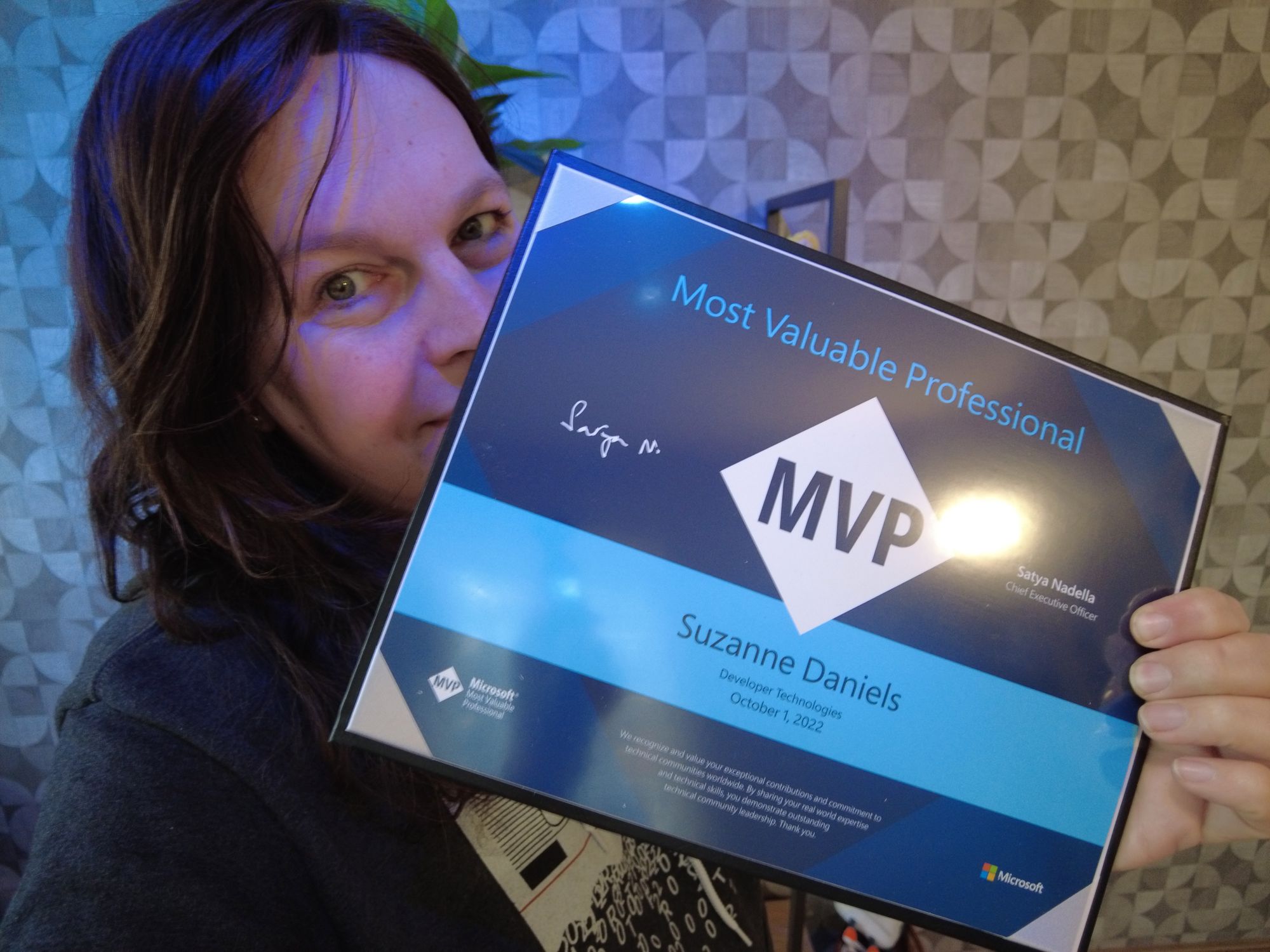 House.md
On a very personal note, they started building our new home. It's gonna be great and the process is so much fun. I'm curious to hear the responses to our decorating skills. It's gonna be over the top, and then over it.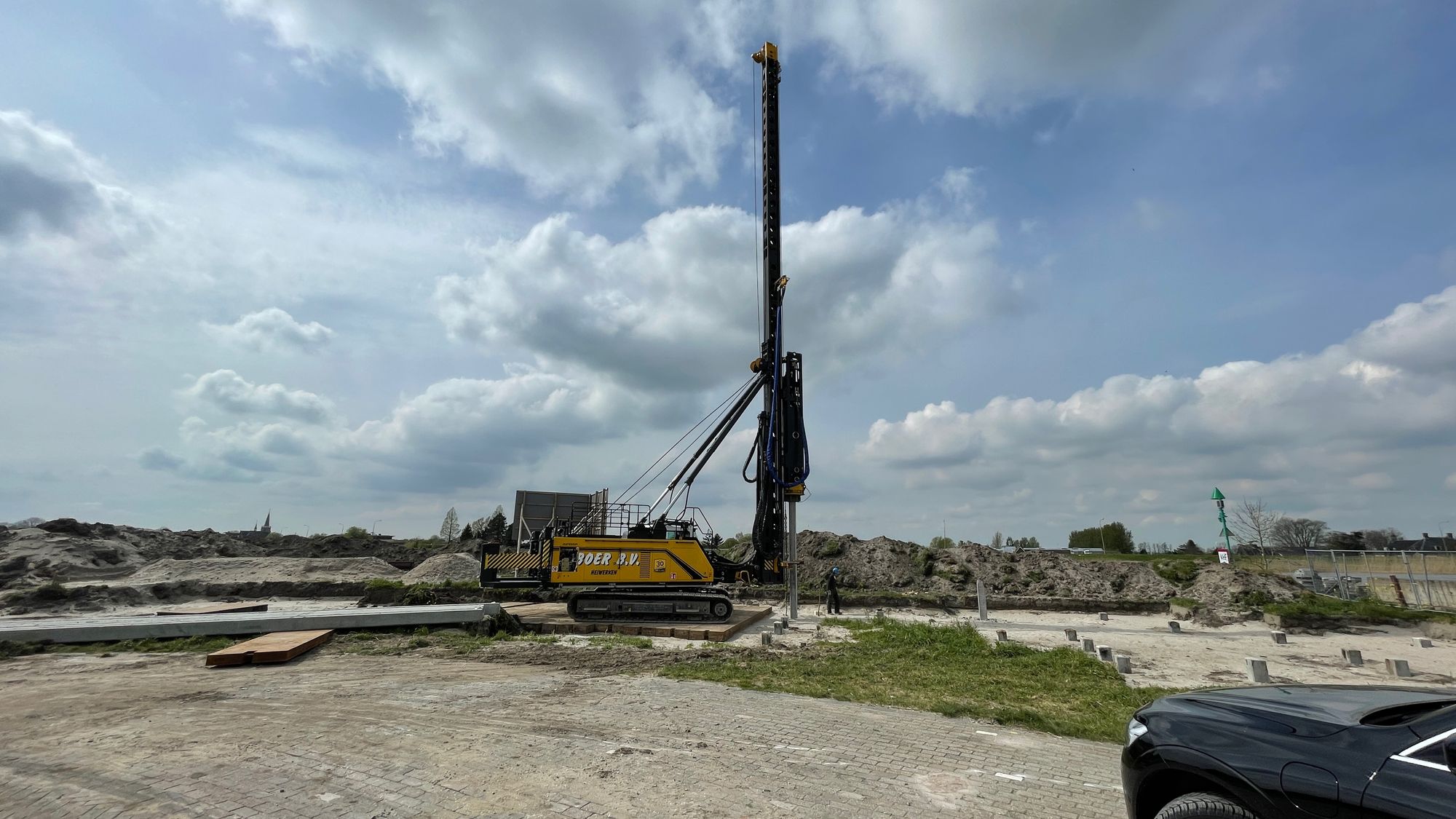 One new thing ✅
Learning new things is for me crucial, especially if one of those things isn't work related. This year, I've learnt how to snowboard!
We've spent quite a ridiculous amount of days in the snow, and it was terrifying for me to learn.. but I did it. Don't expect much from it (no really) but to me I feel like a winner.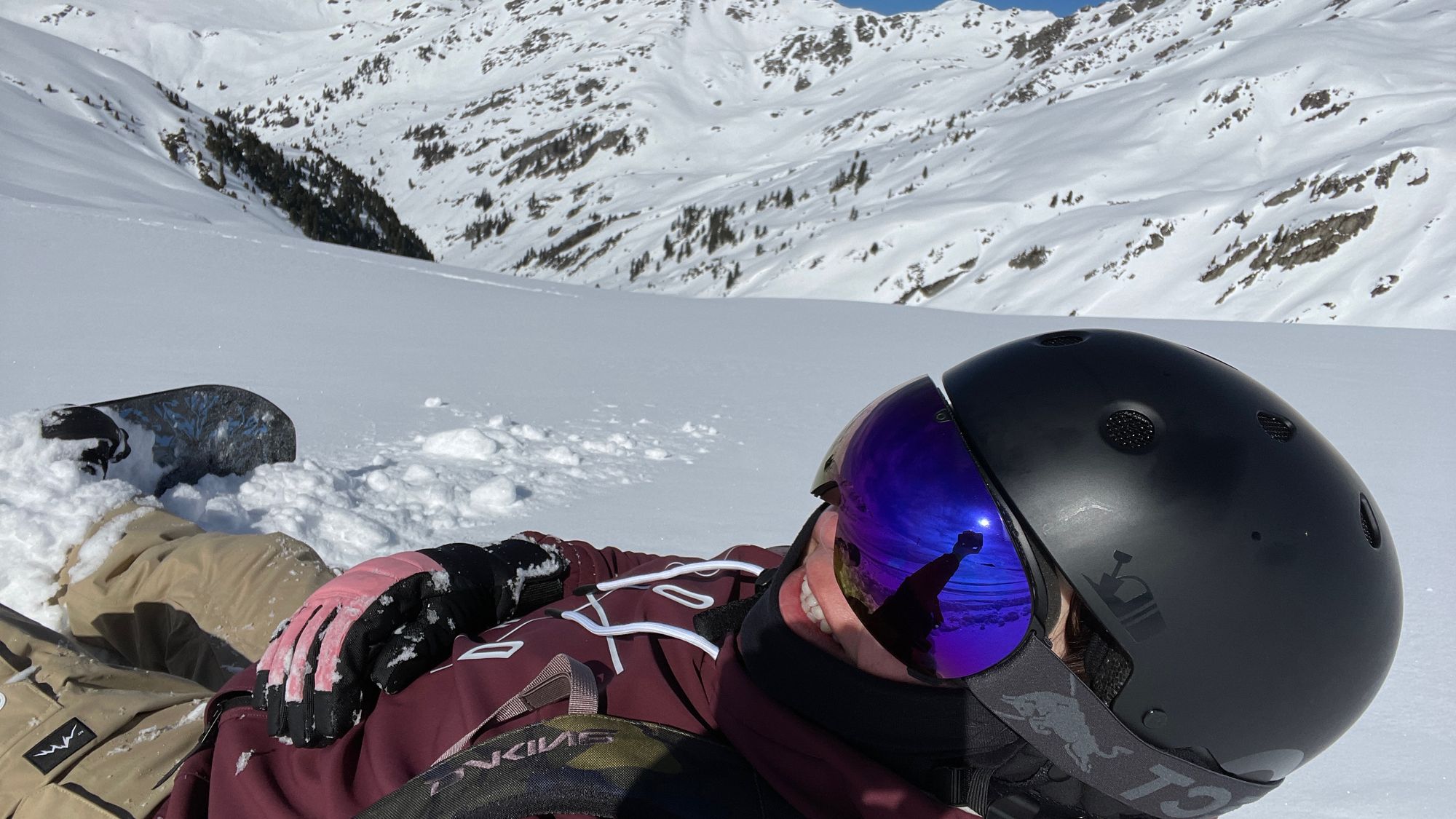 What's next
What the new year will bring? Who knows. But 2022 was amazing. Anyone who played a part in this: thank you 🙏🏻!